Elegant and sophisticated residences, designed for the discerning.
A benchmark for elegant and sophisticated living, overlooking the docks, river and beautifully landscaped gardens of Wood Wharf.
Designed by award-winning architects Stanton Williams, this building exudes certainty and permanence. A quietly confident development with 346 beautiful residences, each offering a genuine sense of place. A place to make your home.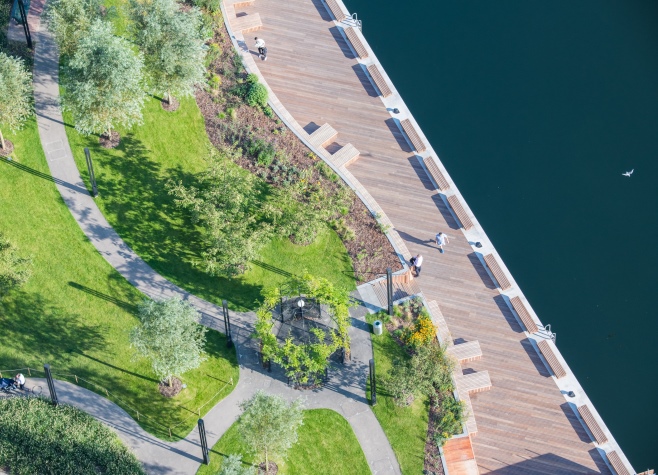 Overlooking the docks on both south and north elevations, this building is intrinsically connected to the water.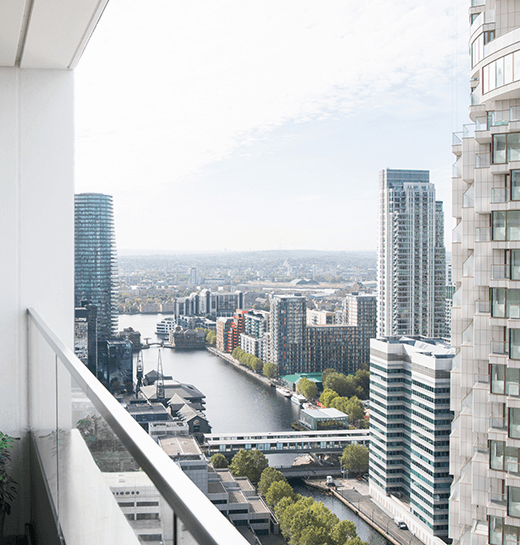 Views from the lower apartments are intended to capture the impeccably landscaped parks, gardens and walkways of the neighbourhood.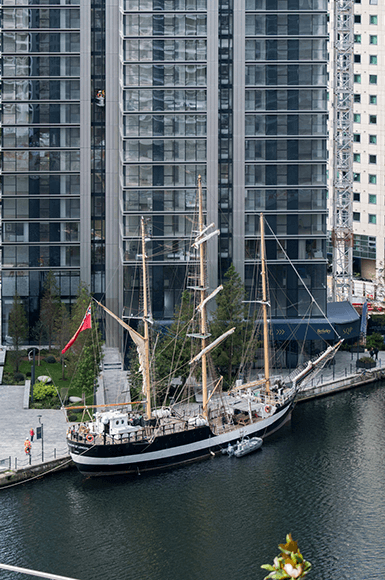 At the higher levels, panoramas of the city, the river Thames and infamous London architectural backdrop never fails to disappoint.
Connected to the Landscape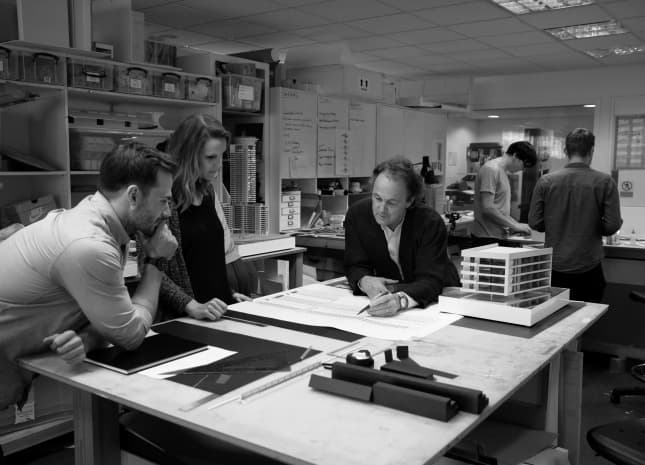 World-renowned architects Stanton Williams create spaces that support and encourage the expression of contemporary life.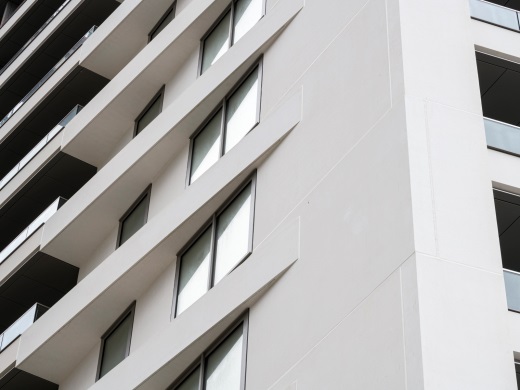 They design to reconnect people with their environment, through careful manipulation of the sensual qualities of light, material and space.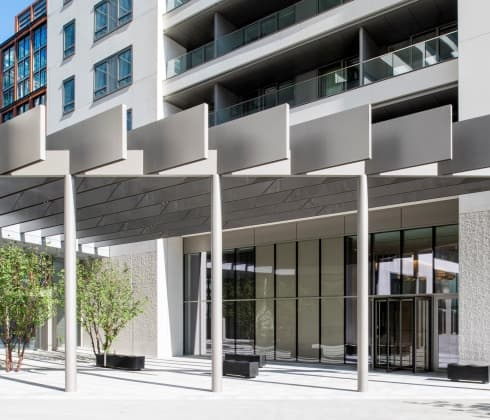 This is architecture that's about how people experience their surroundings and how places can positively impact their lives.
The Architects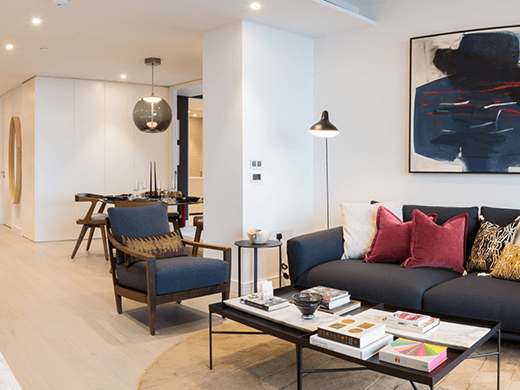 Apartment interiors by Make Architects include a careful curation of materials, colours and finishes to maximise natural light and the elegant exterior architectural proportions.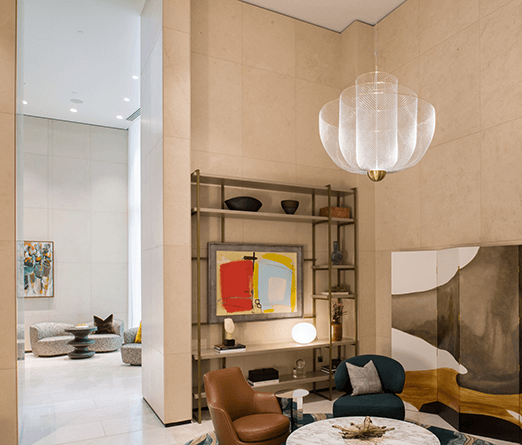 Calm, light-filled communal spaces are designed to engage the senses and bring together a community of residents.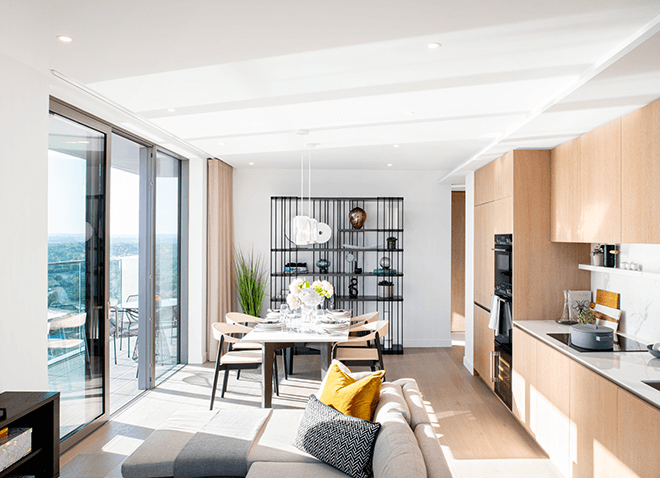 Materials have been carefully selected to mirror the exterior, further enriched with timber, marble, porcelain and metal detailing to reinforce a sense luxury and craftsmanship.
The Interiors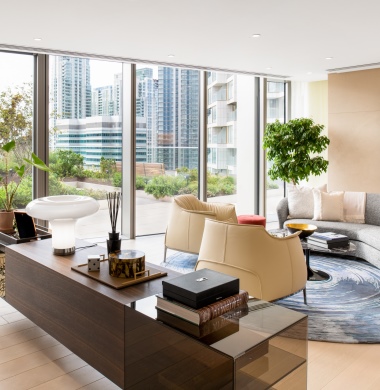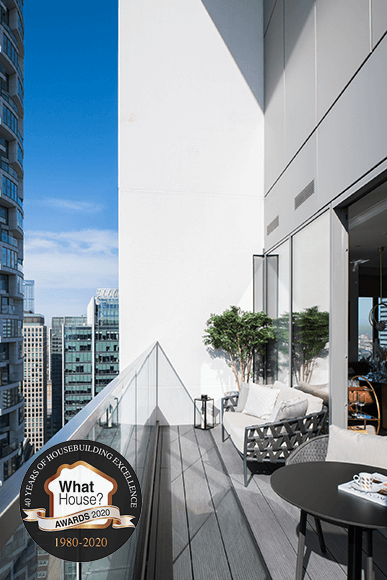 Awarded Gold for Best Apartment Scheme at the 40th annual WhatHouse? Awards 2020.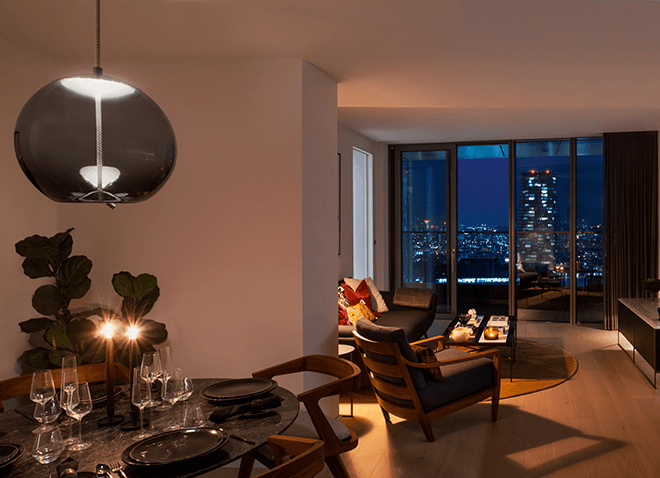 Award Winning
Skip Scroll
Amenities
Sky Garden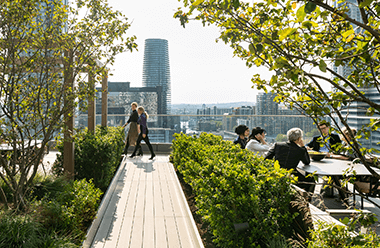 Your opportunity to connect with and relish the tranquillity of your surroundings
Situated on the 13th floor, the south facing landscaped Sky Garden is a place to take in nature and socialise with residents and friends. With seating areas, sun loungers and table space for formal dining, the garden is yours to enjoy all year round.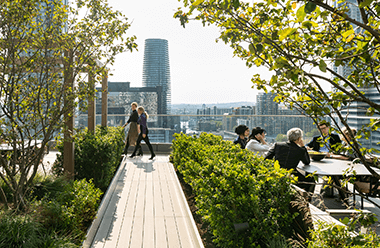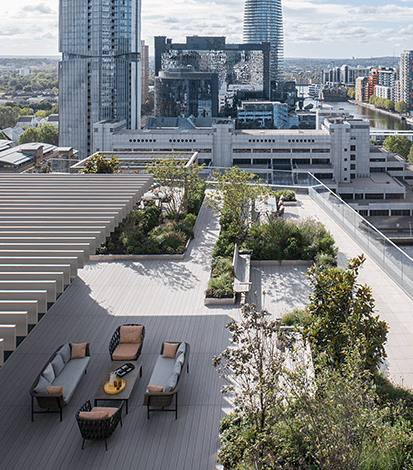 Residents' Lounge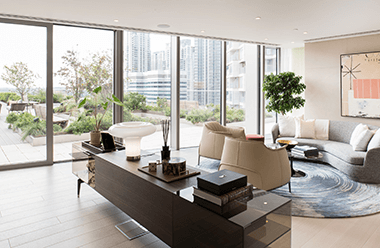 Relax and enjoy the view
Our residents' lounge on the 13th floor is a place to relax. Overlooking the Sky Garden, the lounge comprises low tables and relaxed cosy seating which, along with complimentary coffee and wine, creates the perfect place to take time out or catch up with friends.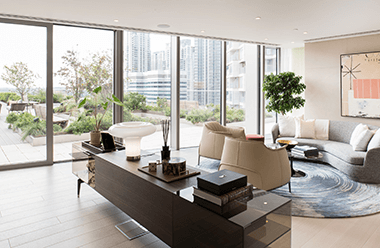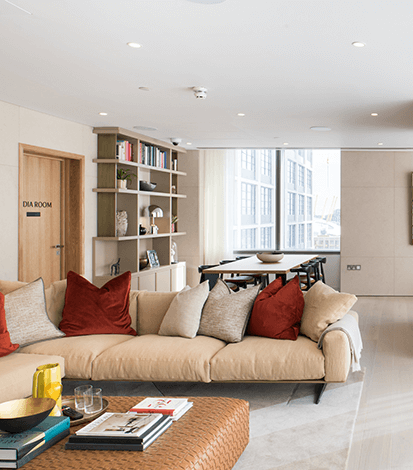 Media Room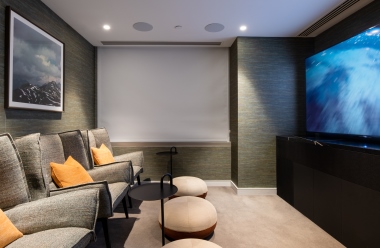 A private space you can book
The media room caters for 4 people ideal for small gatherings, meetings, or home working. With comfortable seating, a table and 85-inch screen, the room is conveniently located just next to the residents' lounge, with easy access to refreshments.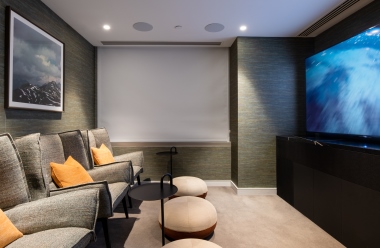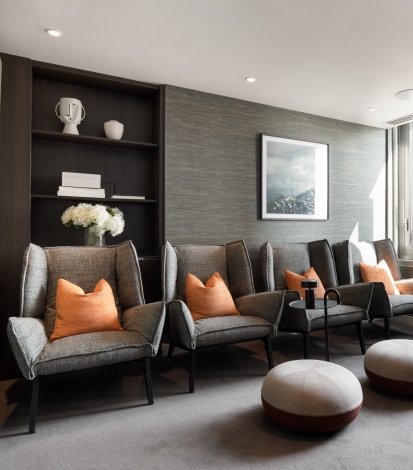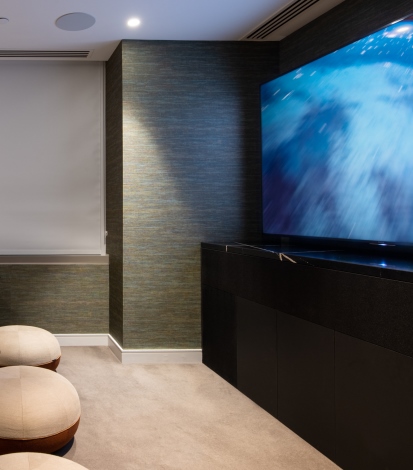 Concierge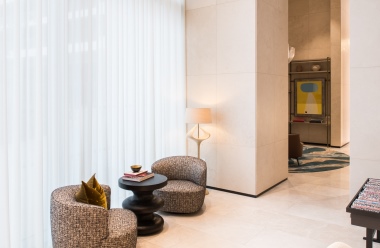 Available 365 days a year 24/7
The Concierge team is there to support you with everything from taxi booking to dry-cleaning and deliveries to maintenance. Employed directly by Canary Wharf Group, the team has an intrinsic understanding of the estate and can get matters resolved quickly and efficiently.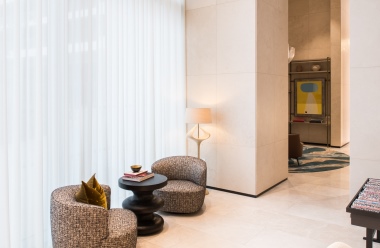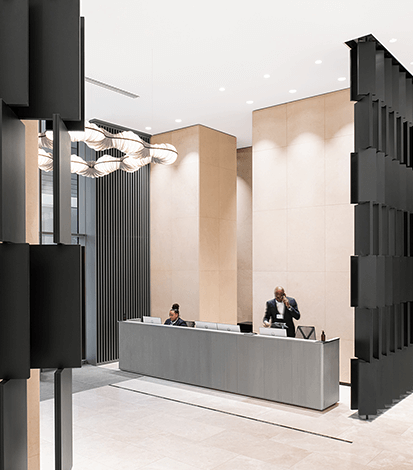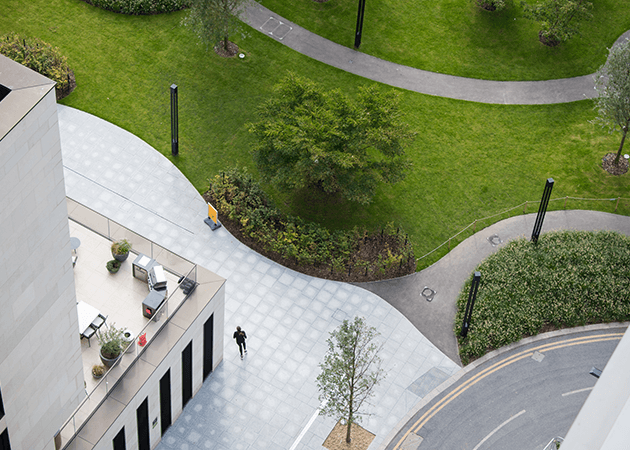 A New Destination for London
For more information about 10 Park Drive, please download and browse through our brochure or enquire now.
Apartment Finder
All
One Park Drive
10 Park Drive
8 Harbord Square
All
1 Bedroom
2 Bedrooms
3 Bedrooms
Studio
Loft
Penthouse
All
£500k to £1m
£1m to £2m
> £2 million
You might also be interested in...