Cutting edge design for today's contemporary home.
Discover our wide selection of two-bedroom apartments to find the perfect space for you.
Apartment Type
Two Bedroom
Whether overlooking the gardens, the boardwalk or showcasing London's iconic skyline, our two-bedroom apartments are unique and compelling. With sophisticated materials, high quality finishes and free flowing open spaces, each apartment is perfectly designed whether enjoying alone time or entertaining with friends.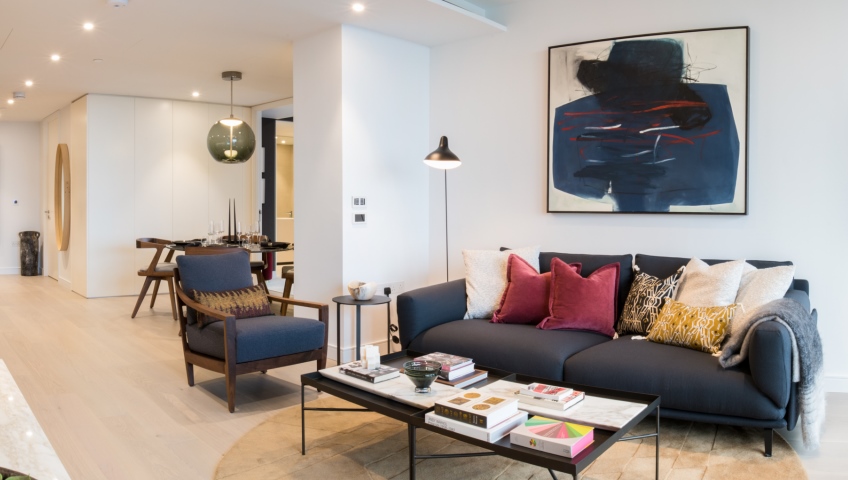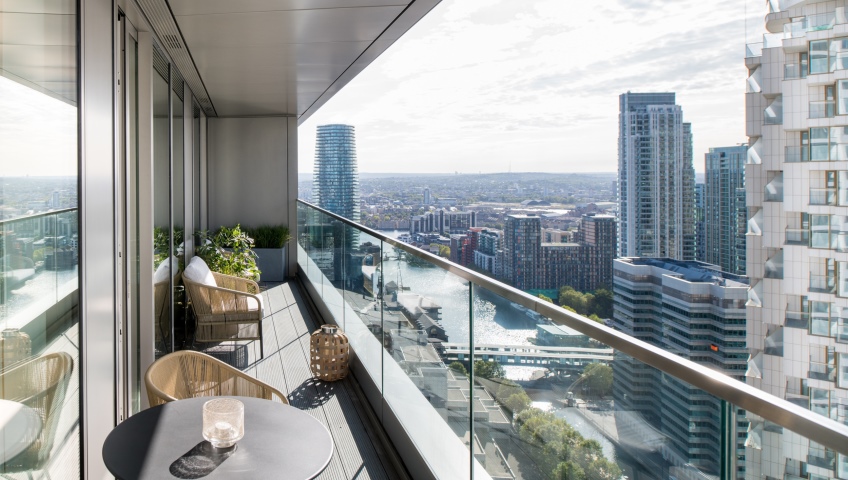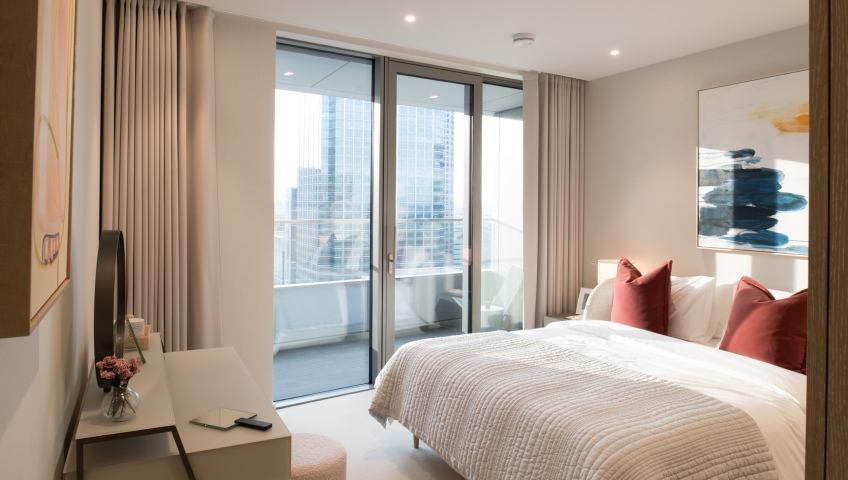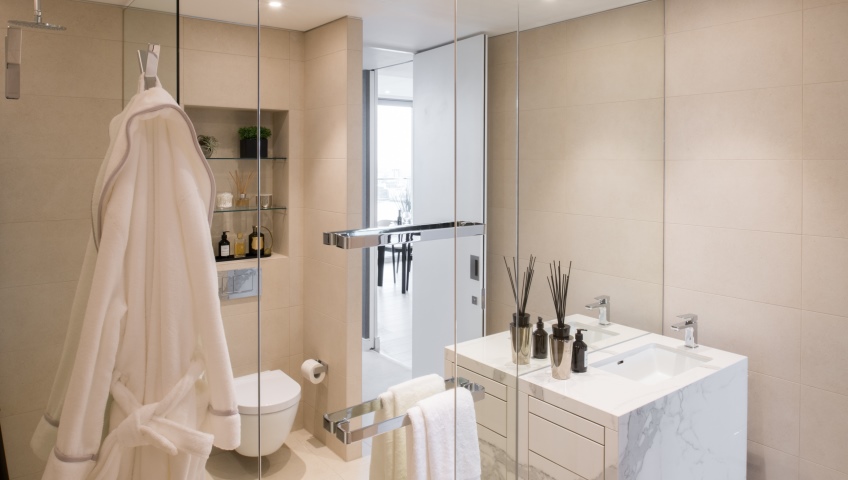 One Park Drive
Our two-bedroom residences at One Park Drive are generously designed to offer you the perfect home and flexible lifestyle. Whether sharing or living solo; two bedrooms allow you distinction, differentiation, and the space to grow. Defining features comprise free-flowing spaces, exceptional ceiling heights and enviable wrap-around terraces, allowing a genuine connection to the surrounding landscape and true liveable outside spaces. The second bedroom gives you flexibility and space to grow, a separate area to work from or a place for guests to reside. With high-quality materials and finishes throughout, these residences are the true definition of modern luxury homes in London.
10 Park Drive
Our two bed residences at Ten Park Drive are some of the most premium apartments London has to offer. Take this genuine opportunity to live in the heart of one of London's most exciting new residential neighbourhoods. The interiors are elegant and sophisticated, designed with residents in mind, the layout is both spacious and open, with generous open plan kitchens and living areas, perfect for entertaining and plenty big enough for couples, cohabiters, and small families. Full height windows and terrace spaces offer views overlooking the docks, the river, and beautifully landscaped gardens of Wood Wharf.
In addition to these luxury apartments in Canary Wharf, there's so much more going on at ground level, within our rich and vibrant neighbourhood, we have beautiful waterside boardwalks and tranquil landscaped parks, nestled amongst stylish restaurants, cafes and cocktail bars.
Apartment Finder
All
One Park Drive
10 Park Drive
All
1 Bedroom
2 Bedrooms
3 Bedrooms
Studio
Loft
Penthouse
All
£500k to £1m
£1m to £2m
> £2 million
"One Park Drive has three distinct zones offering different types of accommodation, that are clearly expressed, offering a sense of individuality in a larger development." – Jacques Herzog, Herzog & de Meuron, architects for One Park Drive