Award-winning residences with views to match
Explore what our incredible three-bedroom apartments have to offer and discover your next home.
Apartment Type
Three Bedroom
Whether you need a home office, an extra bedroom or space to create, our three-bedroom apartments allow for variation and flexibility and can be adapted to compliment your lifestyle. With sculptural balconies, terraces and exquisitely designed open-plan kitchens, these apartments are the ultimate in lateral living. For individuals and families alike, they offer something for everybody.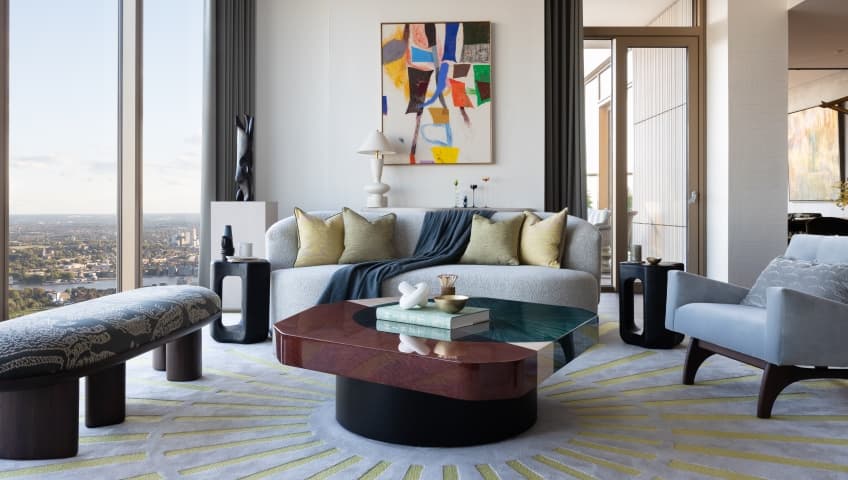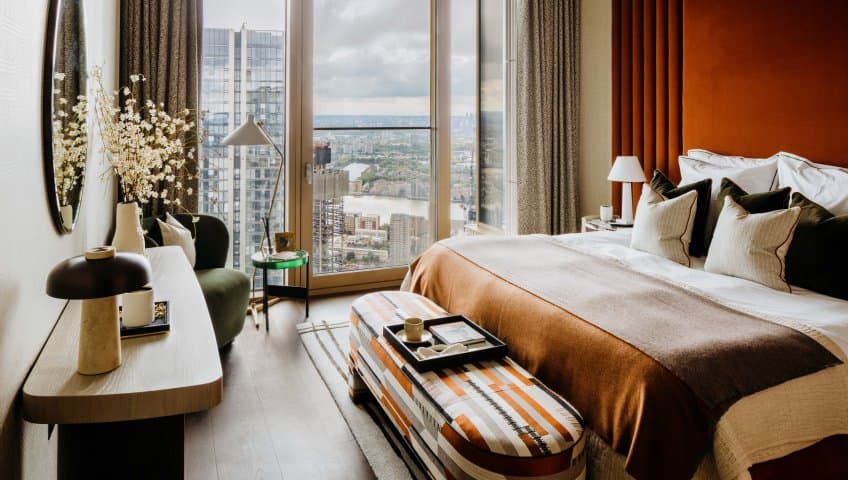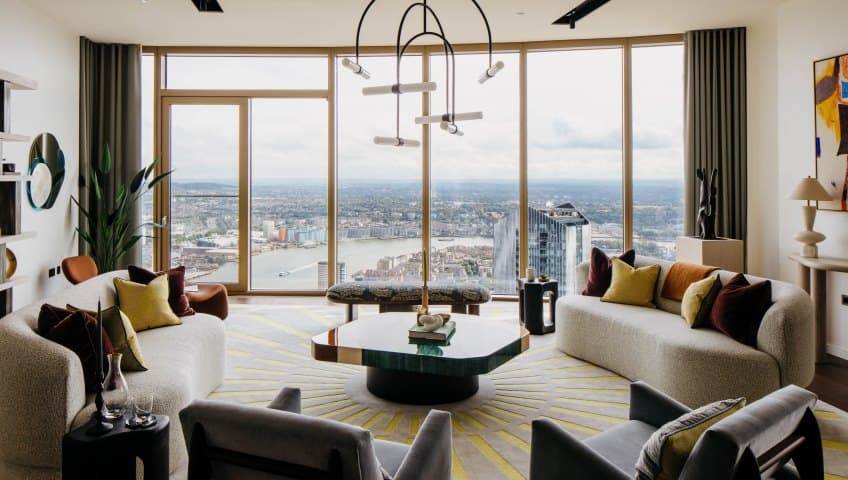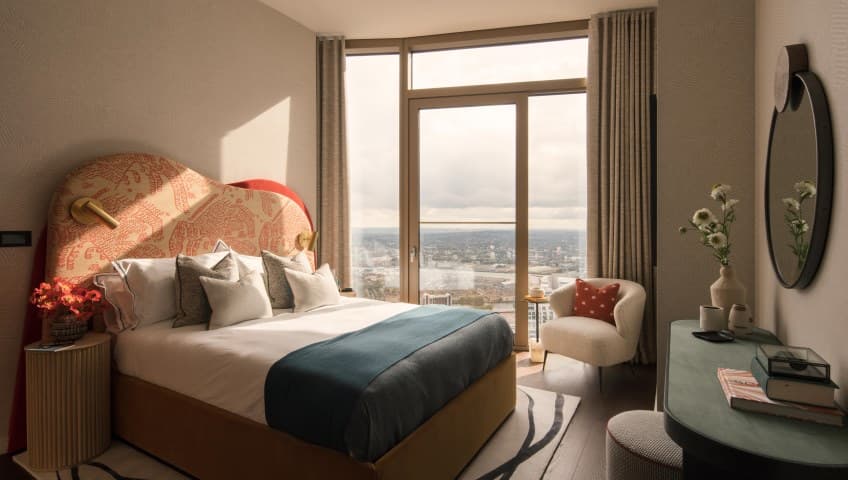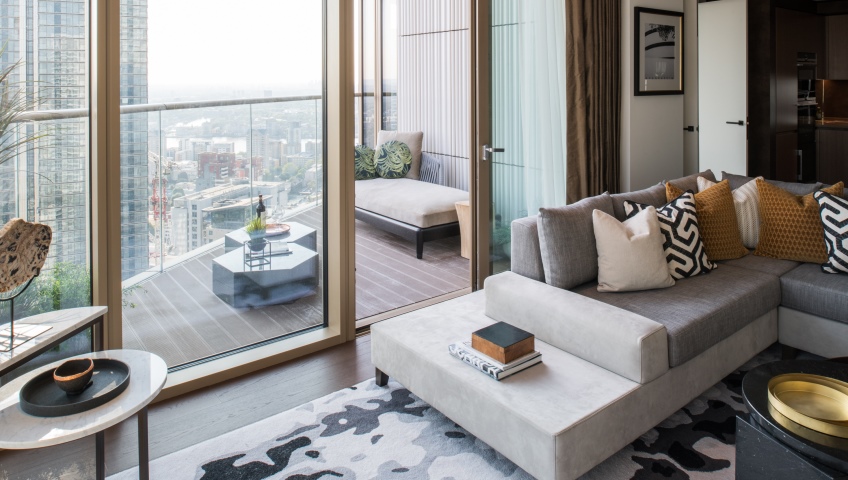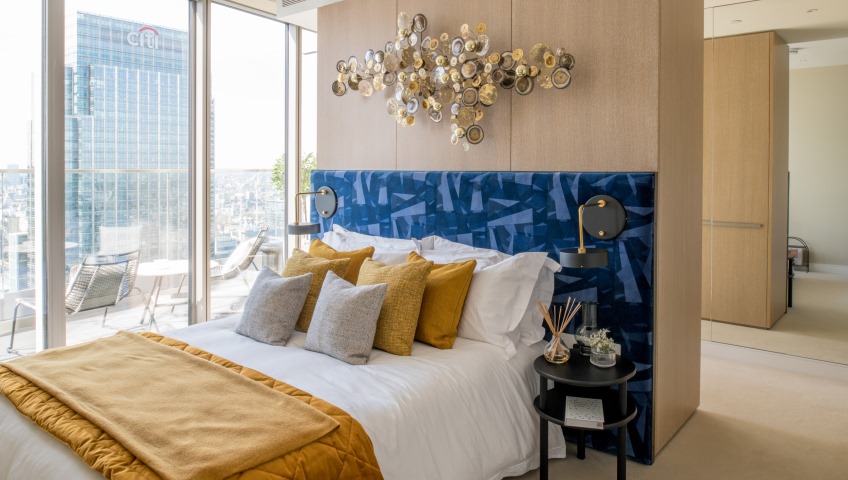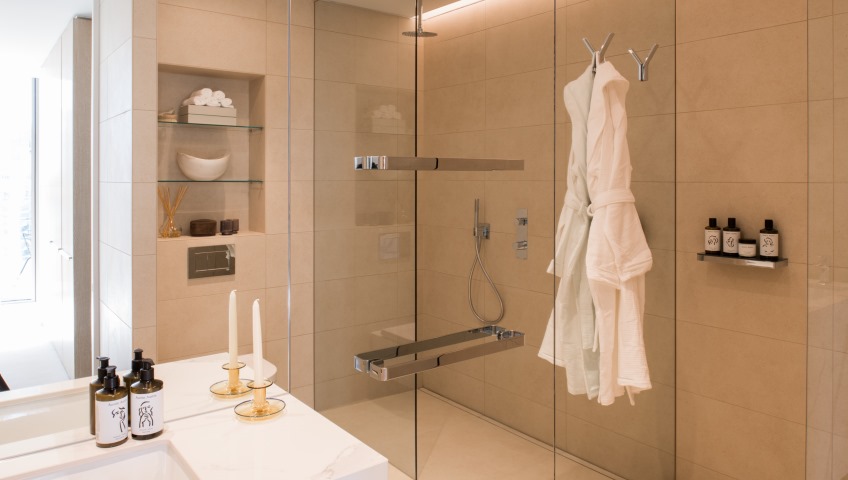 One Park Drive
Our three-bedroom residences at One Park Drive are perfect for families, convenient for sharers and life-changing for those searching for enough space to put down roots or have their very own home office. Whatever your requirements, these residences will deliver; they're truly the finest of Canary Wharf luxury apartments. The interiors layouts are rich and varied, some with almost 3-meter ceiling heights, others with extensive sweeping terraces accessible from all principle living spaces, and in some cases the master bedroom. Materials and finishes are modern and calm, including elegant features such as exposed concrete walls, timber panelling, pivot doors and natural stone.
Our three-bedroom residences leave no room for compromise when it comes to high end living, socialising or work out space. With more room to balance life and working from home when needed, to cohabit with friends or expand your family, these residences offer the scale, proportions, and flexibility you'll need. Overlooking the beautifully landscaped gardens or unrivalled vistas of the London skyline, these London city luxury apartments have been designed to ensure you have the best view possible. Refined finishes and spacious layouts allow the flexibility you need to live the lifestyle you want.
In addition to these spectacular, luxury apartments in Canary Wharf, there's even more to explore at ground level. Within our rich and vibrant neighbourhood, we have beautiful waterside boardwalks and tranquil landscaped parks, nestled amongst stylish restaurants, cafes and cocktail bars – it's truly one of the finest new luxury developments London has to offer.
Apartment Finder
All
One Park Drive
10 Park Drive
All
1 Bedroom
2 Bedrooms
3 Bedrooms
Studio
Loft
Penthouse
All
£500k to £1m
£1m to £2m
> £2 million
The most exciting evolution of Canary Wharf's history has begun: the creation of a new and thriving residential district.