Apartment Finder
Explore our residential portfolio to discover your perfect new home at Canary Wharf.
Apartment of the month
3504, 10 Park Drive
This west-facing 2-bedroom apartment is the largest available in the building, boasting a generous 1114 sq. ft. of space. The vista over Canary Wharf does not disappoint, and residents can enjoy the view from two private balconies.
Available to move in now, £1,580,000 Download the floorplan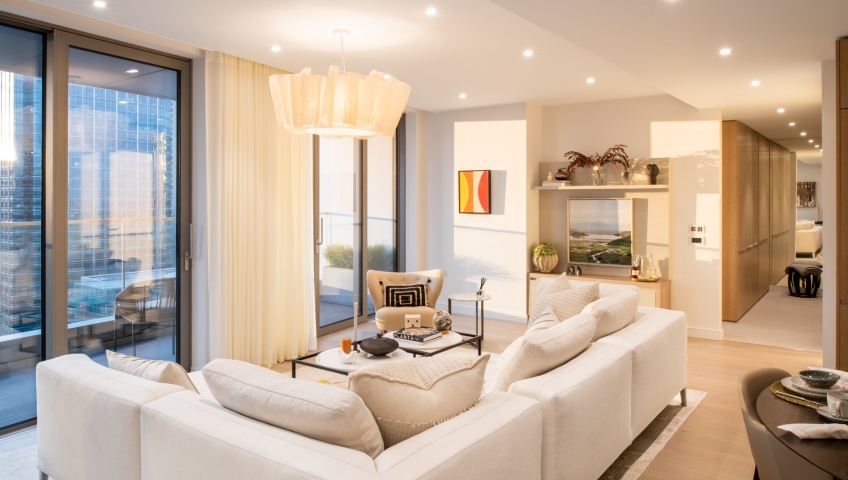 Apartment Finder
All
One Park Drive
10 Park Drive
8 Harbord Square
All
1 Bedroom
2 Bedrooms
3 Bedrooms
Studio
Loft
All
£500k to £1m
£1m to £2m
> £2 million
"Living at Canary Wharf means that you'll be joining an already thriving community." – Brian De'ath, Managing Director – Residential Sales, Canary Wharf Group