Dynamic and spacious elevated living.
Explore our selection of one-bedroom apartments and discover a space perfectly suited to your lifestyle.
Apartment Type
One Bedroom
Complete with elegant and modern finishes, outside spaces and striking views, our one-bedroom apartments are designed to connect you with the surroundings and instil a genuine sense of place. Each apartment is carefully curated to maximise light and layout, providing generously proportioned spaces to share and enjoy.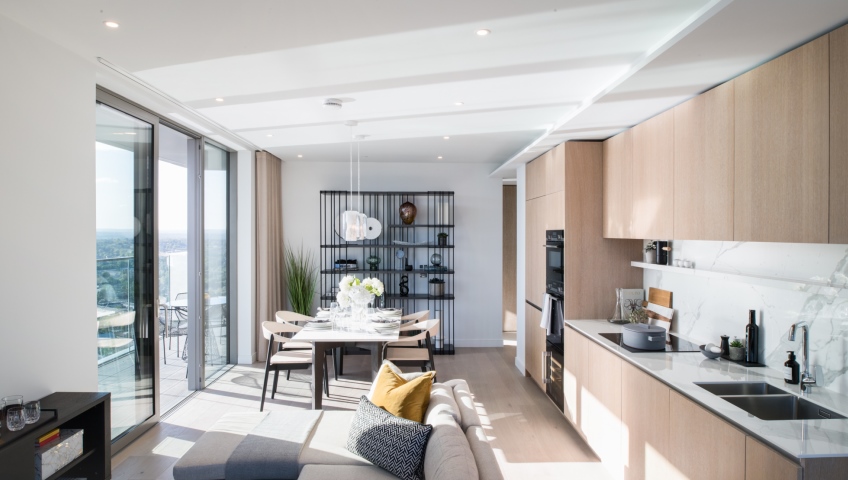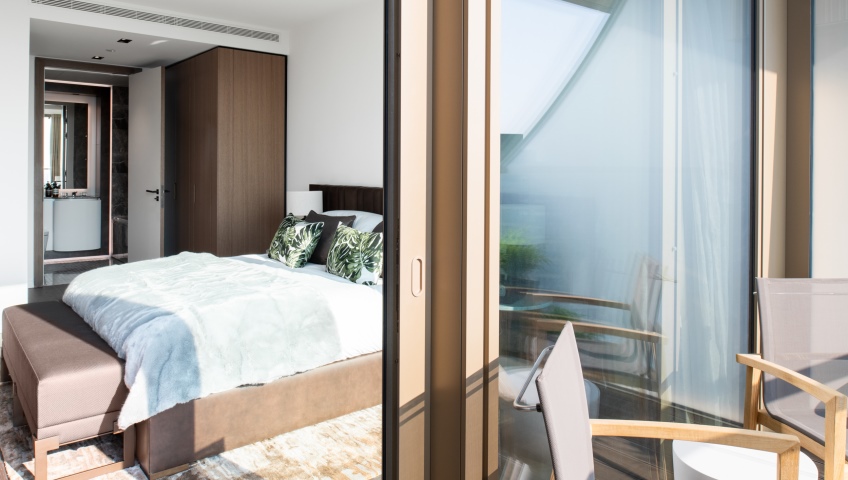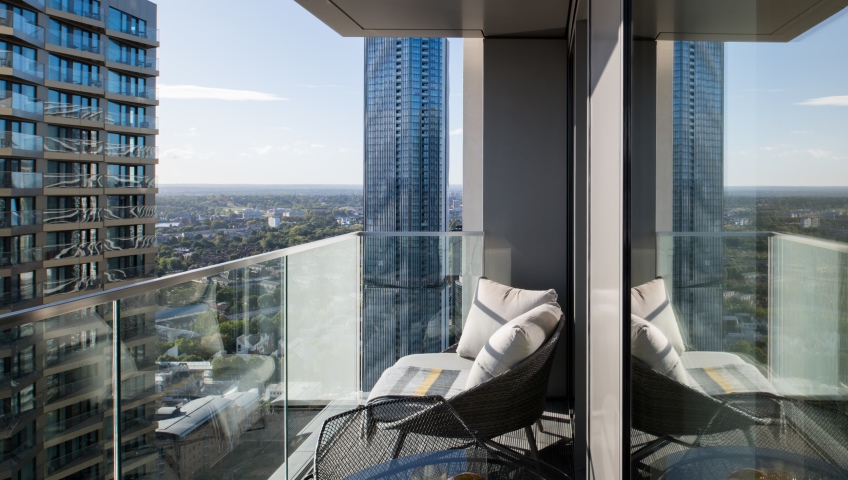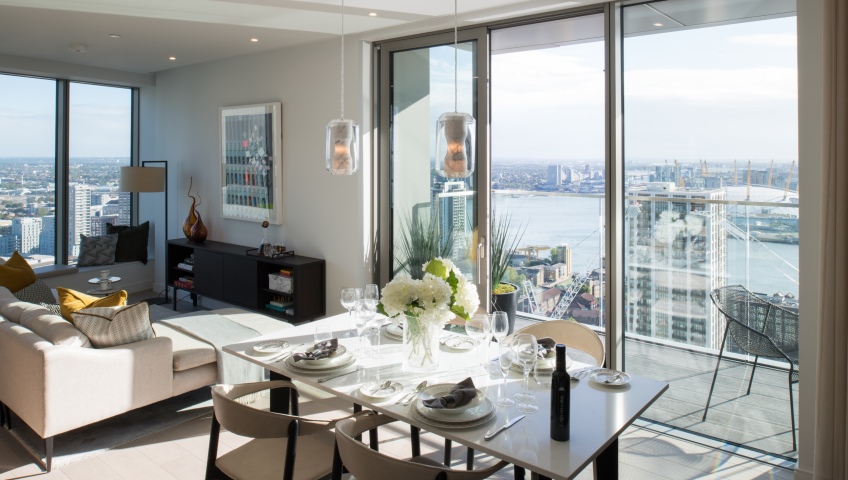 One Park Drive
Our one-bedroom residences at One Park Drive present your opportunity to own one of the finest London high end apartments. The interiors are both large and spacious, with most apartments generously designed to include an entrance space and hallway – the perfect welcome after a busy day. The open plan living area and bedroom alike boast large full-height windows, flooding the apartments with natural light whilst also offering expansive views over London and the Canary Wharf estate.
These residences offer terraces accessed via the living area, so whether entertaining guests or relaxing solo – go alfresco and connect with nature. Finishes include exposed concrete, timber panelling and natural stone all carefully combined to create some of the most luxurious flats in London.
10 Park Drive
Our one-bedroom residences at 10 Park Drive are some of the most premium apartments London has to offer. Residents have the opportunity to live in the heart of one of London's most exciting new residential neighbourhoods. The interiors are elegant and sophisticated, designed with residents in mind, the layout is both spacious and welcoming, with a generous open plan kitchen and living area, perfect for entertaining guests and relaxing solo alike. Full height windows and terraces in some of the apartments, offer views overlooking the docks, the river and beautifully landscaped gardens of Wood Wharf.
In addition, there's so much more to explore amongst our rich and vibrant neighbourhood, we have beautiful waterside boardwalks and tranquil landscaped parks, nestled amongst stylish restaurants, cafes and cocktail bars – it's truly one of the finest new luxury developments London has to offer.
Apartment Finder
All
One Park Drive
10 Park Drive
8 Harbord Square
All
1 Bedroom
2 Bedrooms
3 Bedrooms
Studio
Loft
Penthouse
All
£500k to £1m
£1m to £2m
> £2 million
"The combination of a vibrant community, great apartments, wonderful social spaces and gardens, and generous views are hard to find anywhere else in London." – Brian De'ath, Managing Director – Residential Sales, Canary Wharf Group